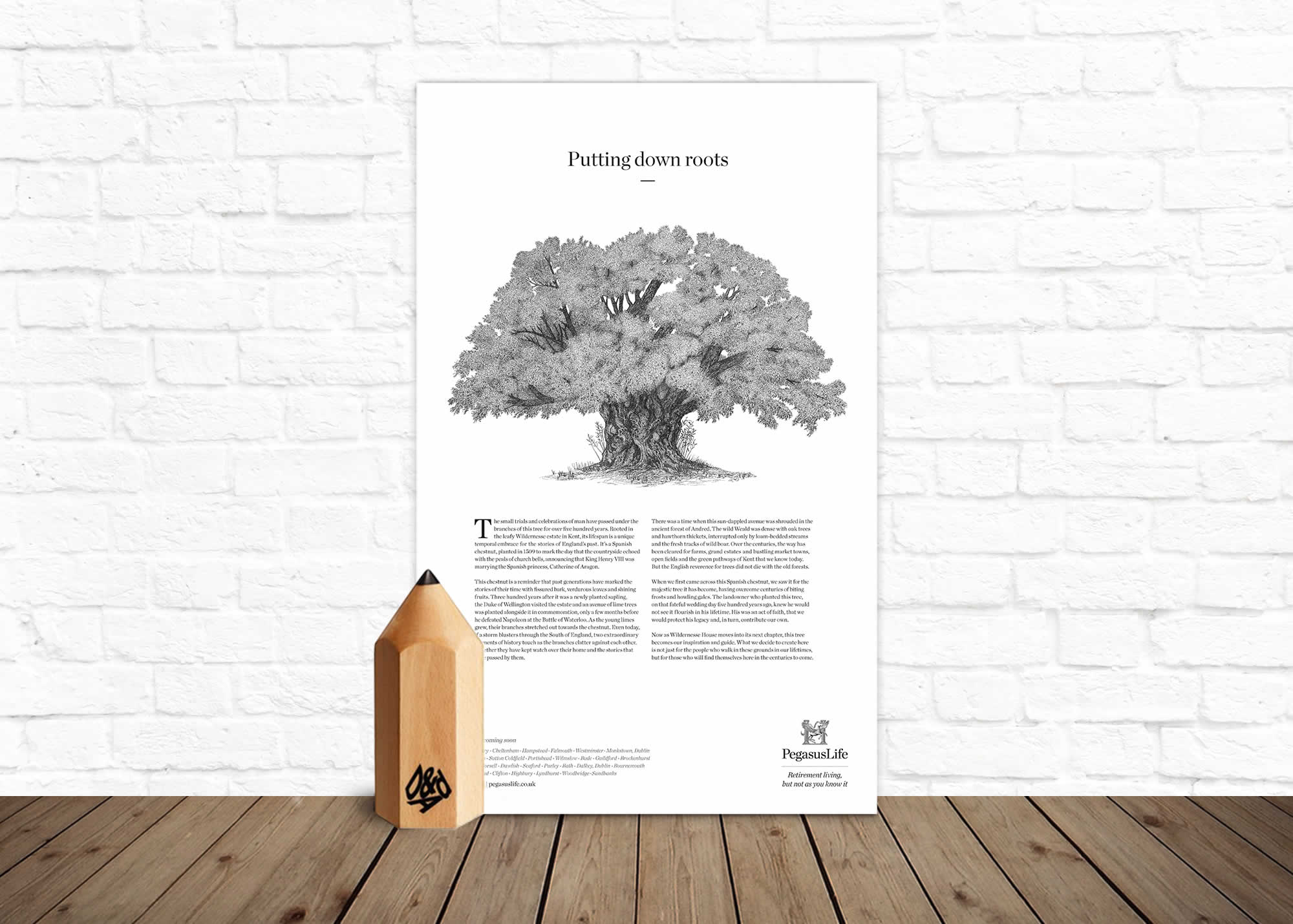 The most recent award we won was a D&AD Awards in the 'Writing for Design' category, for our 'long copy' advertising campaign for PegasusLife.

D&AD (Design & Art Direction) is a British charity that promotes and celebrates excellence in design and advertising. The D&AD Pencil is recognised across the world as a symbol of creative achievement.

The long copy ads focused on small details in the natural world – a tree, a park, a splash of water – and showed how these details have inspired the PegasusLife way of thinking. The goal was to show how the company think so very differently to the rest of the property sector.

That this specific campaign won the award is particularly significant, because it was the first time D&AD have presented an award to a developer in the retirement sector.